Bioart: Investigation of Selin Balcı and Ayşe Gül Süter's Bioart Projects by Elif Çakıroğlu,
A bioart consists of intertwined applications in which fields of study such as biotechnology, genetics and molecular biology and contemporary art practices such as installation, performance, video and process art. Bioart contributes to the awareness of scientific developments and the limitations of technology as a tool, especially about living things. In the study, It is aimed to analyze Selin Balcı's Contamination Series, Bordered World and 200 and Ayşe Gül Süter's bioart projects Tear Drop Crystals and Crystals In An Artist's Studio in line with the explanations of the artists on their personal websites. For this purpose, a literature review on bioart was made and prominent bioart projects in the world were explained. As a result, it was seen that Selin Balcı and Ayşe Gül Süter, who were examined in the light of the relevant literature within the scope of the study, presented different perspectives on nature and life in their bioart projects. In addition, it has been understood that they use biological materials such as microorganisms or crystals, which are a part of their artistic expression, as metaphors, in their projects and thus make references to human's psychobiosocial activities. Analyzing and interpreting of the projects is considered important in terms of arousing interest in bioart that combines science, art and technology and contributing to the development of scientific literacy.
---
In the galleries: Probing our relationships with living systems by Mark Jenkins
If the artistic process is more interesting than the outcome, as some modernists hold, then the greatest artist is nature itself. Its systems are endless and inexorable, even if the results aren't always impressive to the naked eye. Take, for example, the fungal experiments of Selin Balci, one of five former Hamiltonian Artists fellows who return to the gallery in "Empirical Evidence." The Turkey-born Marylander is exhibiting such seemingly inert items as petri dishes that contain slowly evolving mold spores. Far more dramatic is a more artist-directed piece, a five-minute fast-motion video in which molds spread across a world map. It demonstrates the power and scope of the tiniest living things.
---
Exhibition at Hamiltonian Gallery, Washington DC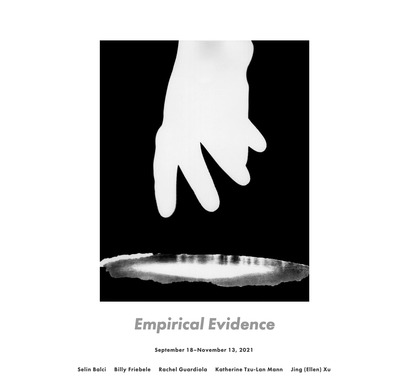 Washington, DC: Hamiltonian is pleased to present the exhibition
Empirical Evidence
, which highlights the work of five renowned Hamiltonian Artists Fellowship alumni—Selin Balci (2012), Billy Friebele (2014), Rachel Guardiola (2018), Katherine Tzu-Lan Mann (2011), and Jing (Ellen) Xu (2019)—who investigate complex human relationships with living systems, the known versus the unknown. As we find our way facing a new normal living with a global pandemic, it seems appropriate to reflect on our history and let our imaginations runs wild in predicting the future.
Please join us for the opening of the exhibition on September 18, from 4 to 7pm. There will be an Artist Talk on October 13th at 7pm.
---
Is it art or science?
Article about art and science published in Alem Magazine in Turkey.

Sanat ve bilimin uyumsuz olduğu düşünülebilir. Sanat, yaratıcılıktan, soyut düşüncelerden açık kurallar dizisinden doğarken; bilim ise mantık, gerçekler ve yapı yasalarına dayanır. Bu iki zıt kutbun birleşimden doğan biyo-sanat, bilimde kullanılan yöntem ve teknoloji ile gerçekleşen performans olarak dikkat çekiyor. Günümüzde yeni tanımlamalara yol açtığı için yaratıcılığın sınırlarını zorlayan biyo-sanat, bilimin salt doğruları ile sanatın uçsuz bucaksız hayal gücünü aynı potada buluşturuyor.