Exhibition at Hamiltonian Gallery, Washington DC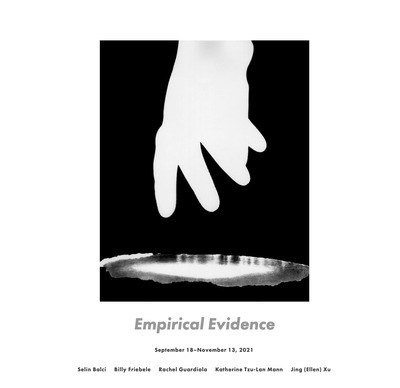 Washington, DC: Hamiltonian is pleased to present the exhibition
Empirical Evidence
, which highlights the work of five renowned Hamiltonian Artists Fellowship alumni—Selin Balci (2012), Billy Friebele (2014), Rachel Guardiola (2018), Katherine Tzu-Lan Mann (2011), and Jing (Ellen) Xu (2019)—who investigate complex human relationships with living systems, the known versus the unknown. As we find our way facing a new normal living with a global pandemic, it seems appropriate to reflect on our history and let our imaginations runs wild in predicting the future.
Please join us for the opening of the exhibition on September 18, from 4 to 7pm. There will be an Artist Talk on October 13th at 7pm.
---
Is it art or science?
Article about art and science published in Alem Magazine in Turkey.

Sanat ve bilimin uyumsuz olduğu düşünülebilir. Sanat, yaratıcılıktan, soyut düşüncelerden açık kurallar dizisinden doğarken; bilim ise mantık, gerçekler ve yapı yasalarına dayanır. Bu iki zıt kutbun birleşimden doğan biyo-sanat, bilimde kullanılan yöntem ve teknoloji ile gerçekleşen performans olarak dikkat çekiyor. Günümüzde yeni tanımlamalara yol açtığı için yaratıcılığın sınırlarını zorlayan biyo-sanat, bilimin salt doğruları ile sanatın uçsuz bucaksız hayal gücünü aynı potada buluşturuyor.