In the galleries: Probing our relationships with living systems by Mark Jenkins
If the artistic process is more interesting than the outcome, as some modernists hold, then the greatest artist is nature itself. Its systems are endless and inexorable, even if the results aren't always impressive to the naked eye. Take, for example, the fungal experiments of Selin Balci, one of five former Hamiltonian Artists fellows who return to the gallery in "Empirical Evidence." The Turkey-born Marylander is exhibiting such seemingly inert items as petri dishes that contain slowly evolving mold spores. Far more dramatic is a more artist-directed piece, a five-minute fast-motion video in which molds spread across a world map. It demonstrates the power and scope of the tiniest living things.
---
Exhibition at Hamiltonian Gallery, Washington DC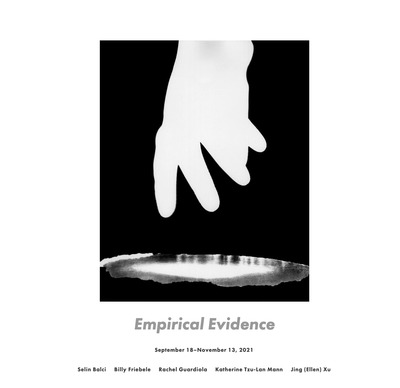 Washington, DC: Hamiltonian is pleased to present the exhibition
Empirical Evidence
, which highlights the work of five renowned Hamiltonian Artists Fellowship alumni—Selin Balci (2012), Billy Friebele (2014), Rachel Guardiola (2018), Katherine Tzu-Lan Mann (2011), and Jing (Ellen) Xu (2019)—who investigate complex human relationships with living systems, the known versus the unknown. As we find our way facing a new normal living with a global pandemic, it seems appropriate to reflect on our history and let our imaginations runs wild in predicting the future.
Please join us for the opening of the exhibition on September 18, from 4 to 7pm. There will be an Artist Talk on October 13th at 7pm.